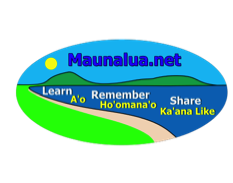 Malei Stone
. . . In the legend about her, she is described as being an image, having a round stone part for a head and a large round part for a body. It is of very white stone, like marble. According to the description in the legend, the stone was set up at Makapuu by Aiai, son of Ku-ula, the god of fishes. He lived at Hana on Maui . . . he (Aiai) came to Makapuu from Molokai and set up this fish goddess named Malei. To this Malei belonged the chant composed by Hiiaka and to her belonged the red and streaked fish. From Makapuu point to Hanauma Bay the uhu fish multiplied under her care. When she was established on this land all the chiefs and commoners went to give offerings of leis made of lipoa seaweed. They were placed on the stone Malei with prayers. The fishermen were lucky on these beaches and Malei was happy with her leis of lipoa seaweed. The sea was usually calm in those by gone days . . . . The stone Malei remained there for a long time at Makapuu. The fishermen of Waimanalo constantly ascended the cliff at Makapuu.
Anoai o Oahu Nei
Poola, George, Oahu Places
Hoku o Hawaii, Dec. 31, 1929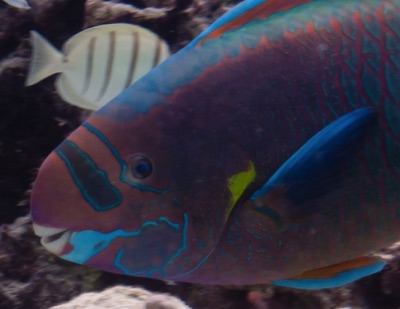 "Ka pali nana uhu ka'i o Makapu'u."
The cliffs for observing the traveling uhu of Makapu'u.
ʻŌlelo Noʻeau • Mary Kawena Pukui
The Malei stone stood in a spot back of Makapuu hill, on the Koolau side.
It was like Kini (see Waimanalo), a stone for the purpose of attracting fish to the shore, but for uhu fish. It was a female stone.
. . . Malei is gone now, where, no one knows.
Aiona, Charles
Informant Sept. 14, 1939
Waimanalo, Oahu