Paikō is named for Pico, a part-Portuguese resident of the area.
(Pukui, Elbert, Mo'okini)
Manuel De Pico, a Portuguese whaler, was able to purchase property in this area for $800 after the Great Mahele in 1848.
In 1874, Paiko acquired four hundred acres of Crown land in Kuliʻouʻou Iki and later purchased the beachfront property along Paiko Drive. Following the custom of the time, his property extended offshore to the edge of the reef and included the "fishery," or fishing rights, within its boundaries. He made his home at the east end of the drive.
John Clark
Beaches of O'ahu
Click here to view a movie in which John Clark tells more
about Mr. Paiko and why these 7 stakes are in Kuliʻouʻou reef
Nupepa Kuokoa
Vol. 15, No. 23
3 June 1876
E IKE auanei oukou e na kanaka a pau o kela me keia ano i like ole na waihooluu, owau o ka mea nona ka inoa malalo nei, ke hookapu loa aku nei au i na holoholona Bipi, Lio, Hoki, Miula, aole e hele maluna o kuu mau kula o kuu mau aina, oia o Hahaione, Kaelekei a me ka apana kula o Keokea, a me ke kulanahale o Koko ma Maunalua, mokupuni o Oahu. Ina e loaa ia'u mau paniolo kekahi o kela mau holoholona, e uku no i $2.00 no ke poo hookahi. A ke papa loa ia aku nei no hoi na kanaka o kela ano keia ano, a me na kanaka o Mr. Paiko. Ua kapu loa na aina o ke konohiki, oia hoi o Awawamalu, Hanauma a me Kalua, aole e kii a lawe wale i na i-a a me na mea e ae o ke kai. Ua aeia no nae i na kanaka a pau malalo o'u a me na hoaaina o'u. A ina e loaa kekahi, a mau mea paha e kue ana i keia hoolaha a'u, ia'u a i o'u mau hope, e hopuia no a hoopaa. He kuli ka make, he lohe ke ola.
W C MAHUKA. Maunalua, Oahu, Iune l, 1876. 757 4t* 760
Let it be know to all persons of every type and race that I, the undersigned, forbid all animals, cattle, horses, donkeys, mules from being on my properties which are the following, Hahaione, Kaelekei, the parcel of land know as Keokea, and the village of Koko in Maunalua on the island of Oahu. If I catch cowboys among the animals a fine of $2.00 per head will be charged. In addition I bar any person including Mr. Paiko's men. Also protected are the lands of the Konohiki, these are Awawamalu, Hanauma and Kalua, it is not permitted to take fish or anything else from the ocean there. However person working for me and those who live on the land are permitted to do so. If any person or persons are found in violation this announcement by me or those by under me they will be apprehended and arrested.  To turn deaf ear is to die, to listen is to live.
 W C MAHUKA. Maunalua, Oahu, June l, 1876.
Bobby Offstein and Karen Gleason, the Knudsen sisters, share memories of Paikō. Click on their image to hear their stories.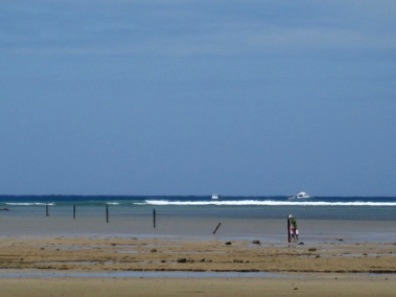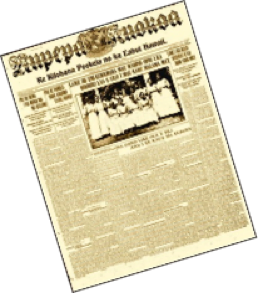 Click on newspaper above to link
to Hawaiian Language newspaper resources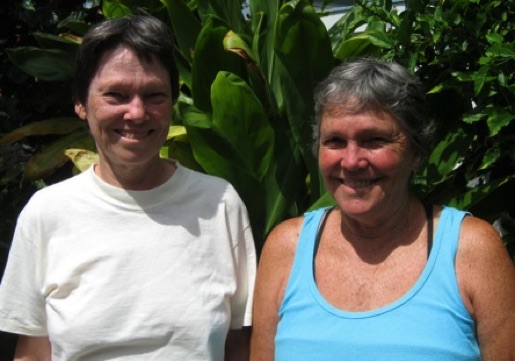 ________________________________________________________________________________________
________________________________________________________________________________________
________________________________________________________________________________________
________________________________________________________________________________________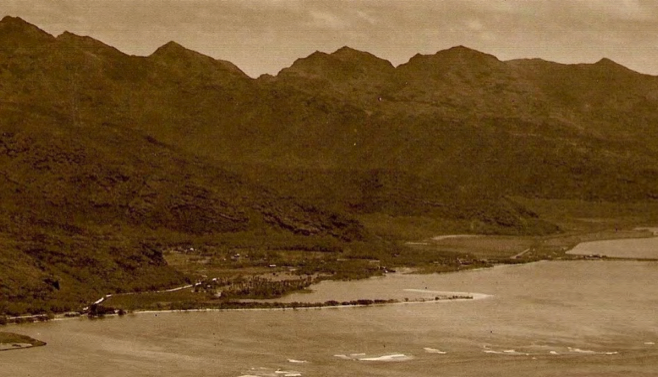 ________________________________________________________________________________________
________________________________________________________________________________________