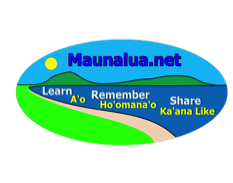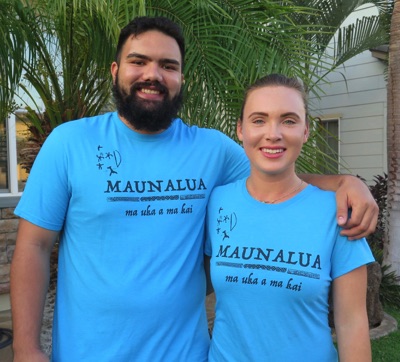 Suppport Maunalua.net by purchasing a Maunalua.net Shirt or Maunalua.net Sticker!
The front of the Maunalua.net shirt displays petroglyphs found along the Ka Iwi coastline and designs from Hawaiian tapa beaters found in a cave in Maunalua.
The back of the shirt has more of the petroglyphs found along the coastline.
E KUʻU HOME ʻO MAUNALUA - means "My Beloved Home Maunalua"
Maunalua.net T-shirts (Men and Women's Style) $20
Maunalua.net sticker $5
All money raised supports the research, collection and sharing of stories of Maunalua - ma uka a ma kai - on Maunalua.net
To Order a Shirt or Sticker:
Maunalua.net
Po Box 25342
Honolulu, Hawai'i 96825
Please add $3 for Shipping and Handling
Contact Info:
amk@maunalua.net
808-371-3072