Upcoming events for Maunalua.net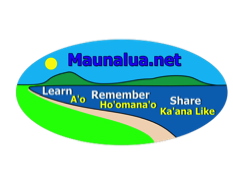 Maunalua.net invites you to a monthly talk story at Hāwea Heiau to learn the moʻolelo (story) of Maunalua.
Hāwea Heiau is a wahi pana, a sacred place, located in Maunalua (6888 Hawaiʻi Kai Drive)
neighboring Keawāwa wetland.
Talk Story Sessions will be held in the Summer and Fall of 2019.
There are benches on site, but please feel free to bring a chair or mat to the talk story session.
Please contact the Livable Hawai'i Kai Hui for exact dates: hawaiikaihui@aol.com