Famous drum brough by Laʻamaikahiki from Kahiki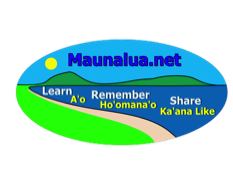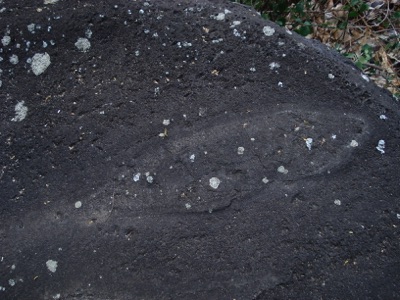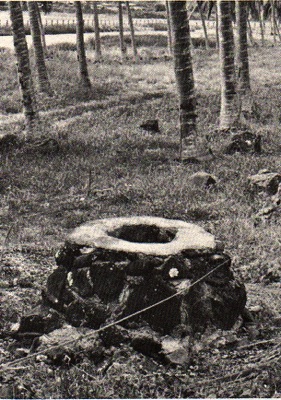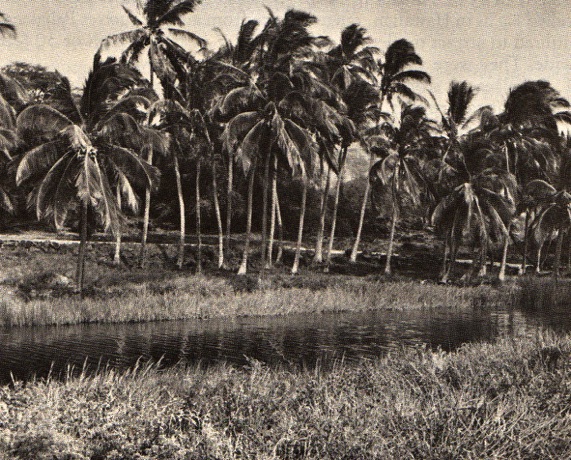 1905 photo from above Hāwea looking toward Maunalua Loko Iʻa (fishpond) and Kohelepelepe and Kua Mo'o o Kāne
Hāwea Heiau Platform -  Hāwea Heiau platform speaks of the presence of our Hawaiian ancestors who worshiped in the area of this sacred site in Maunalua for over a 1,000 years.
Hāwea Heiau is named after a sacred drum that traveled from Kahiki (possibly Tahiti or elsewhere in Eastern Polynesia) into the Maunalua area with La'amaikahiki, the adopted son of the great chief Moikeha. The journey of the Hāwea drum can be traced in place names found throughout Polynesia.
On O'ahu, as La'amaikahiki voyaged around Hanauma Bay he chanted as he played the great drum of Hāwea. The shark skin pahu drum was previously unknown in the Hawaiian Islands. Its unique sound was heard by Ha'ikamalama, who lived at Hanauma. As the distinct rhythms of the sacred drum and accompanying chants pulsed over the ocean, he ran after the canoe of La'amaikahiki. Ha'ikamalama then copied the unique mele by beating on his chest. Oral tradition has recorded that a copy of the sacred Hawea drum of La'amaikahiki was placed at Hawea Heiau which is believed to be a luakini heiau.  
The Hāwea drum later was moved to Kūkaniloko heiau and the sound of the Hāwea drum was heard at the birth of the great Chief Kuali'i. 
The inscribed platform at Hāwea is filled with ki'i pohaku (petroglyphs). In ancient times it gave one an unobstructed view of Maunalua Loko Iʻa Fishpond. Also seen from this vantage point were the adjoining ridge top heiau of Maunalua, flanked by Kawaihoa Point and Lēʻahi in the distance.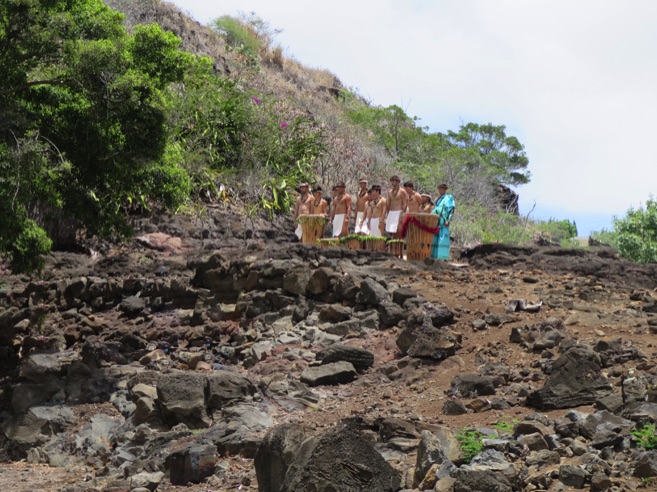 Once a fresh water spring at Hāwea, a rock wall well has been built around the spring.
Hāwea coconut grove in the 1960s

Hula Hālau on the platform of Hāwea
Click on image to see a performance