Kalauhaʻihaʻi is a registered Hawaiian fishpond.
It is the hope of many in our community that the natural water which flows from the mountains of Niu are allowed to return to this historic fishpond.
Kalauhaʻihʻi History
by Chris Cramer, Maunalua Fishpond Heritage Center
Kalauhaʻihaʻi was the site of King Kamehameha and Queen Kaʻahumanu's royal kalo patch and former summer home before
it was given to Alexander Adams, King Kamehameha's captain as part of the land grant of Niu.
According to a 1975 interview with Mrs. Wayne Pflueger (the Pfluegers are descendants of Captain Adams), the area was
known as Kalauhaʻihaʻi. It refers to Queen Ka'ahumanu's breaking the kapus when she converted to Christianity.
Mrs. Pflueger also mentioned the area was a resting place. A break in the reef directly fronting the pond leads out to sea.
According to Mr. Tad Hara, former owner between the early 70's-mid 90's, the site was said to have been used by whalers to
supply their ships with cold, fresh water. He actively managed the fishpond until the State damaged the artesian water source
across the street from the pond and condemned his property.
Today community groups are actively working to restore the pond and use it for educational and cultural purposes.
Mr. Hara was the last person to care for this fishpond
Click on his image to hear his story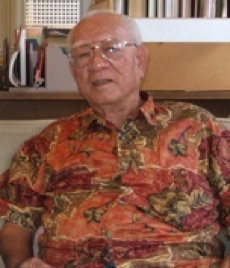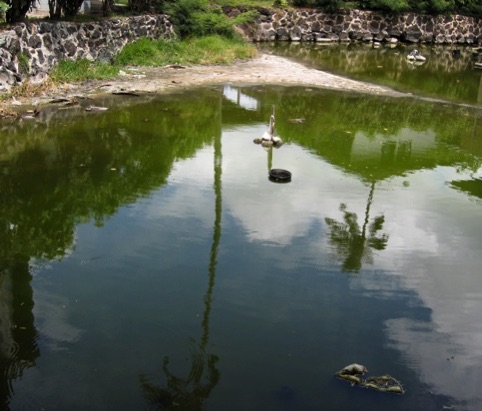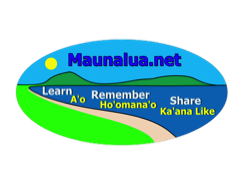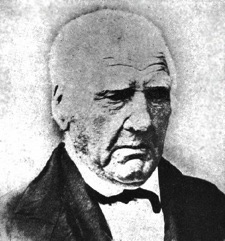 Captain Alexander Adams died in 1871 and is buried in Nuʻuanu Cemetery