The Balancing Stone of Makapuʻu
Between Makapuʻu Point and Mr. Allen Davisʻs home. (near Kaloko), at a spot easily to be seen from the road, lies and odd shaped stone make up of two parts one balancing upon the other. The story of the stone is as follows:
A pretty woman came from Maui to visit Makapuʻu. There she met the goddess Hiʻiaka, but did not guess her identity, believing her to be on of the women of the place. One day the stranger expressed the desire for uhu fish to eat. Hiʻiaka, willing to oblige a guest, begged a fish from a fisherman and brought it to her. The Maui woman ate the head end of the fish and threw away the other half. Hiʻiaka was vexed and, reproaching her for throwing away what she had asked for, turned her into the balancing stone.
Long did her brother on Maui wait for his sisterʻs return. At last he consulted a priest, who told him that his sister had been turned into a stone. If he could reach before dawn the spot where she stood, she would be restored to her own form again but if the sun struck him fist, he too would become stone. He sailed in all haste for Makapuʻu and had just touched shore below the cliff where his sisterʻs form stood when the dawn broke and he was instantly turned into a stone. It is said that a man may safely step over this stone but if a women steps over it the sea rises and drowns the offender.
Green and Pukui
The Legend of Kawelo
Hiʻiakaʻs Kapu - the entire fish must be eaten. Thatʻs why Hiʻiaka turned the wahine to stone.
The wahine only ate the head of the fish.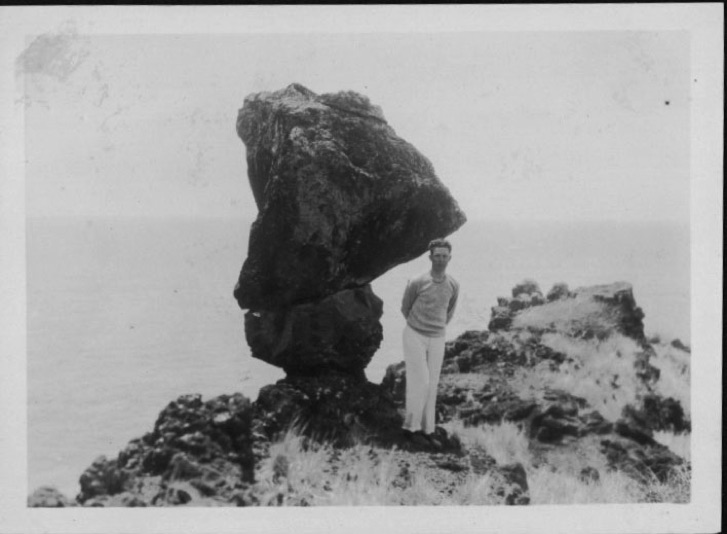 The Balancing Stone of Makapuʻu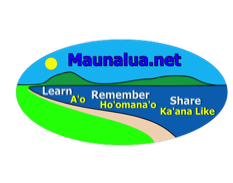 Unfortunately the balancing stone is no longer present.