Nā ʻAnae Holo Mural Project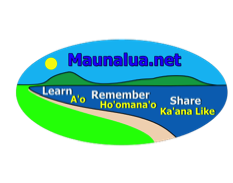 Maunalua.Net
'Anae Holo Mural Project with Artist Ran Noveck
What is the mural project?
Between the months of December - February the 'Anae (mullet) would holo (travel) from Puʻuloa (Pearl Harbor) around Oʻahu. They would travel east along the coastline and travel to Loko I'a o Maunalua (Maunalua Fishpond). This went on for centuries, but because of modern changes to the ecology of the oceans of Oʻahu, this once majestic and historic run no longer takes place in the large scale it once did.
To honor the ʻanae holo for the centuries they did this run, and the 'anae who fed our ancestors in Hawaiʻi, Maunalua.net and artist Ran Noveck are creating murals along Kalanianaole Highway starting at Kahala and going into Maunalua representing the 'anae's famed travels.
The murals will be thematically the same sharing the amazing story of the ʻanae holo.  And the murals also tie our communities together through the story of the ʻanae hole that touched all the waters in East Oʻahu.
There is NO Cost for those who agree to have a mural painted on their wall along Kalanianaole Highway. In addition, Ran will monitor the murals; if any graffiti "tagging" takes place over them, he will repair the murals.
Ran Noveck is a well-respected mural artist in Hawaiʻi. Graffiti artists respect mural artists, and it is the hope of Maunalua.net and Ran that when these murals are created along Kalanianaole Highway it will help stop the on-going "tagging" on private property.
Who are we?
Maunalua.net is a cultural website dedicated to sharing the cultural history of Maunalua.
Ran Noveck is an artist based in Maunalua who shares stories through murals he creates in Hawaiʻi,
the continental U.S. and Internationally. To view Ranʻs work: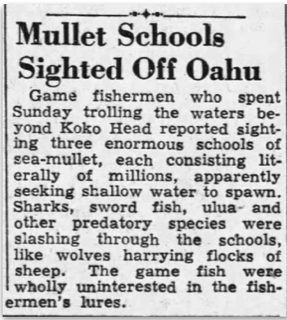 Would you like a mural?
If you would like to have the Nā ʻAnae Holo mural on your wall along Kalanianaʻole Highway, please email:
Cost?
There is no cost to have a mural painted on your wall.
Donate?
If you would like to donate to the initiative, please select the Paypal button below.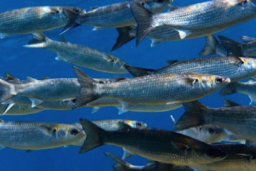 Volunteer?
If you are interested in volunteering on one of the mural projects, please email:
Monetary donations support the continuing research, collection, education and sharing of the history of Maunalua and Hawaiʻi and are tax-deductible.
OR please make donation via check to:
Story Catcher
In the memo area write Maunalua.net
Mail to:
Maunalua.net
PO Box 25342
Honolulu, Hawai'i 96825
Story Catcher is a 501 (c)3