The Wind Gourd of Laʻamaomao
The Wind Gourd of La'amaomao
(Excerpt from Chant)
. . .
From the sea, the storm comes sweeping toward shore,
The windward Kui-lua wind churns up the sea,
While you're fishing and sailing,
The 'Ihi'ihilauakea wind blows,
It's the wind that blows inside Hanauma,
A wind from the mountains that darkens the sea,
It's the wind that tosses the kapa of Paukua,
Pu'uokona is of Kuli'ou'ou,
Ma-ua is the wind of Niu,
Holouha is of Kekaha
. . .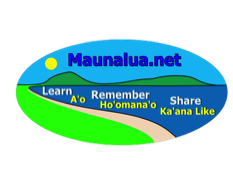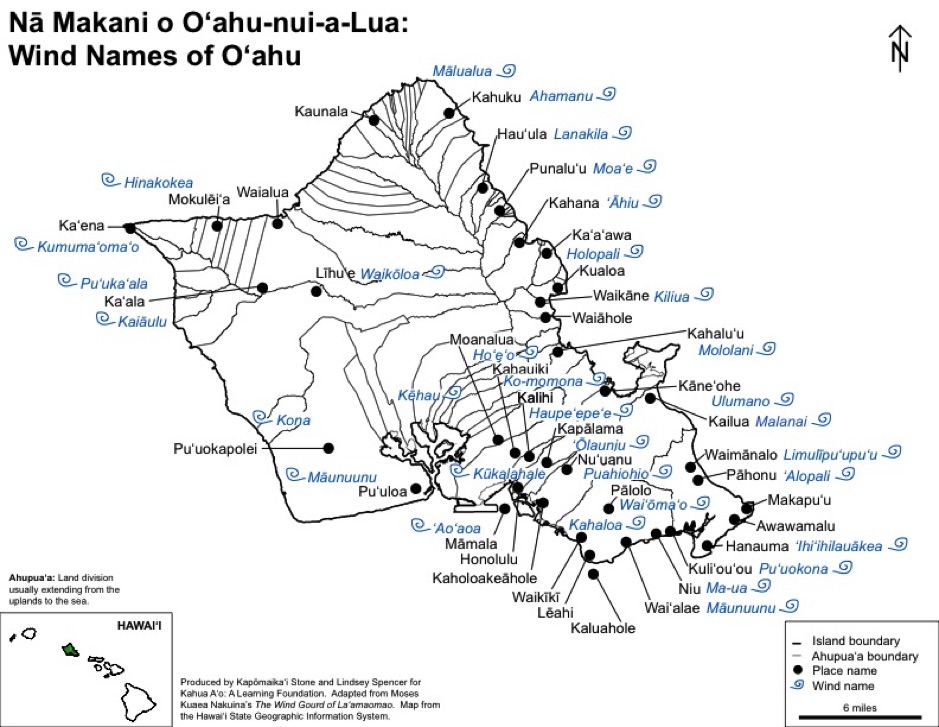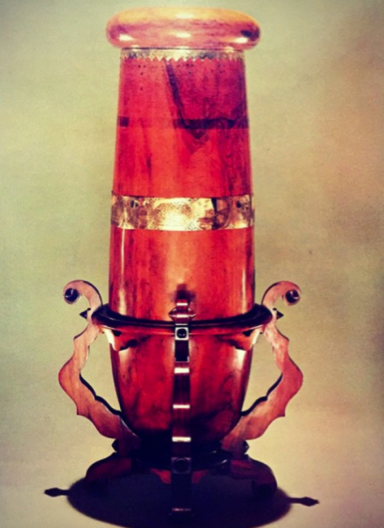 Ipu Makani o Laʻamaomao [Calabash of the Winds]
"According to legend, this container is the sacred home of Laʻamaomao, a goddess of winds and the mother of Pākaʻa, to whom she gave a calabash containing the bones of her mother. (Pukui and Elbert, 1971, p.391).
It was obtained by King Kalākaua in 1883 and refitted for display in 'Iolani Palace at the time of his 50th-birthday Jubilee in 1886.
The brass plaque placed on the cover, probably by King Kalākaua, reads in translation: 'The wind container of La'amaomao that was in the keeping of Hauna, personal attendant of Lonoikamakahiki I. It passed on to Pākaʻa a personal attendant of Keawenuia'umi. It was placed in the royal burial cave of Hoʻaiku, on the sacred cliff of Keoua, at Ka'awaloa, island of Hawai'i. Received by King Kalākaua I on January 1, 1883, from Ka'apana, caretaker of Ho'aiku.'"
Text by Roger Rose from "Hawai'i: The Royal Isles," p. 181.
To Learn More Click on Image